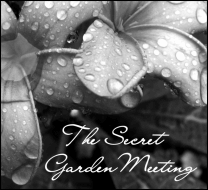 This meeting we would like to talk about where you are. Where are you at in your grief. Has it been years or just weeks since you lost your baby. How are you feeling. How do you hope you will feel in the future. Have you found any peace at all?
We have been without our daughter for almost 6 months.. Nov 19th will be 6 months exactly.. I differ in my grief..some days are fine, I feel good, confident even..knowing that she got to skip this earth.. she will never know loss, pain, disappointment..all she knew was joy and love..and some days that is enough..Some days its not..some days I feel like I could just bury myself in all of my guilt, grief, sadness and resentment..as the holidays approach I feel myself in this funk..I just can't shake it.. I paste a smile on when I need to and pretend my heart isn't breaking more and more every second..with every breath I take, its a cruel reminder that she isn't taking one.. I hope to find peace in the future..peace of mind and heart, not just on
some
days, but on all days.. I want to talk about her and smile and remember her and feel joy...now just about every time I talk about her, the tears just flow...
I know I am not alone in this journey..it is so much more than I would have ever imagined.. its everywhere..children.die....I have a few friends and family that have weathered the storm with us, new blogger friends that always encourage me.. but more than that.. I have a God that is bigger than us all, yet he still weeps with me.. despite the anger towards him, resentment that my baby was stolen from my arms.. I still love him and he still loves me..I know his plan/will wasn't to make us suffer on Earth without her, He will get us through this..I don't know when he will cover us with peace..right now is our time to grieve, and as soon as we are ready..he will give us the peace and comfort we need.. he
is
here and watching over me forever...